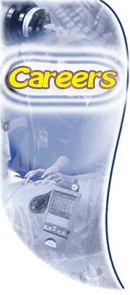 Benefits
OZ Optics was established in 1985 as a fiber optics and components manufacturing company.
Pre-IPO with stock options included in each compensation package.
Every employee receives full benefits including medical, dental, optical and life insurance with the premiums paid for by OZ Optics.
Opportunity to work along side with subject matter experts in fiber optics.
Opportunity to work on world-class products with cutting edge technologies.
Best recreational facilities company can offer. Squash and basketball courts, weight training rooms, indoor pool, sauna, and hot tub for use by employees.
Staff events - Adult and children's Christmas parties, easter egg hunt, family summer barbeque, and soccer games.