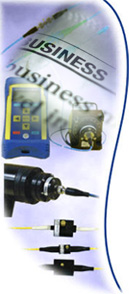 For Immediate Release
Intelligent Tunable Laser Diode Sources

DRAFT RELEASE - Version 1.0

Ottawa, Canada - February 18, 2004
OZ Optics is now offering tunable laser diode sources. Using integrated temperature control, the wavelength can be precisely tuned over a range of up to several nanometers with a resolution of picometers. Optical power levels can also be varied over a range of up to 20 dB. A unique stabilization technique allows both optical power level and wavelength to be set independently under user control. Remote control is also possible using the serial communication interface.

A portable unit with integrated keypad and display provides a quick and easy way of testing wavelength sensitive components and systems in the lab or on the production floor. Low-cost OEM modules are also available. Banks of up to 8 lasers are offered for DWDM applications, with each laser capable of being independently tuned over as many as 10 ITU channels, based on 50 GHz spacing (depending on the laser used).

Applications include DWDM networks, component testing, and instrument calibration. Tunable sources using customer supplied laser diodes are also possible. Using advanced microprocessor control, virtually any laser diode can now be turned into an intelligent, tunable laser diode source. Contact OZ Optics for additional information.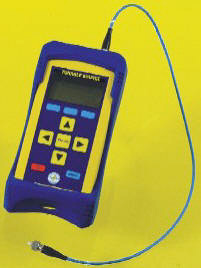 About OZ Optics Limited



Founded in 1985, OZ Optics Limited designs, manufactures and markets fiber optic components for existing and next-generation optical networks and systems based on proprietary technology, trade secrets and patents. OZ Optics' products enable customers to develop optical networking systems that transmit data reliably at increasing data rates. OZ Optics also designs and manufactures handheld test and measurement equipment for the fiber optic market. The Company's state-of-the-art design capabilities enable OZ Optics to rapidly deliver a broad range of high-quality products to meet customer specifications and requirements. OZ Optics has received ISO 9001:2015 certification. For more information about OZ Optics Limited and the products, visit www.ozoptics.com

OZ Optics contact:
Ömür Sezerman

219 Westbrook Road
Ottawa, ON K0A 1L0
Canada
Tel: 613-831-0981 x3309
Fax: 613-836-5089
Toll-free: 1-800-361-5415
E-mail: OSezerman@ozoptics.com