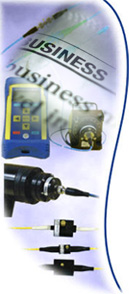 For Immediate Release
Differential Polarization Delay Line

Ottawa, ON - March 19, 2002
OZ Optics Limited, a world leading supplier of fiber optic products for existing and next-generation optical networks, introduces what promises to be the next step in polarization mode dispersion (PMD) compensation in high-speed networks - the differential polarization delay line.

PMD is created when the signal power in the two orthogonal states travels through a system at different speeds. This can limit the maximum signal rate of a high speed network. The device works by splitting the input signal into two polarizations and then dynamically changing the relative delay between the two polarizations before recombining them into the output fiber. The delay is precisely controlled via a motorized stage, allowing better than 0.003ps resolution. The device thus replaces several discrete components into one integrated unit.

Up to ±50 ps of differential delay can be compensated for or created by the differential delay line. The large range and high resolution of this device makes it ideal for most network systems or system research and development. The built in computer interface makes the device easy to be controlled.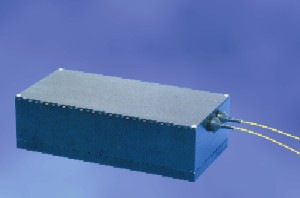 About OZ Optics Limited



Founded in 1985, OZ Optics Limited designs, manufactures and markets fiber optic components for existing and next-generation optical networks and systems based on proprietary technology, trade secrets and patents. OZ Optics' products enable customers to develop optical networking systems that transmit data reliably at increasing data rates. OZ Optics also designs and manufactures handheld test and measurement equipment for the fiber optic market. The Company's state-of-the-art design capabilities enable OZ Optics to rapidly deliver a broad range of high-quality products to meet customer specifications and requirements. OZ Optics has received ISO 9001:2000 certification. For more information about OZ Optics Limited and the products, visit www.ozoptics.com

OZ Optics contact:
Ömür Sezerman

219 Westbrook Road
Ottawa, ON K0A 1L0
Canada
Tel: 613-831-0981 x3309
Fax: 613-836-5089
Toll-free: 1-800-361-5415
E-mail: OSezerman@ozoptics.com