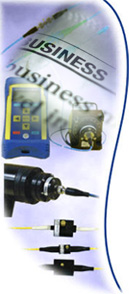 For Immediate Release
High Power Visible Fiber Optic Fault Locators

Ottawa, ON - March 19, 2002
OZ Optics Limited, a world leading supplier of fiber optic products for existing and next-generation optical networks, now offers high power visible fiber optic fault locators. Housed in a rugged case, the unit now delivers up to ten milliwatts of visible light through a singlemode fiber.

The fault locator is designed to help detect breaks, microbends and poor surface finishes in fiber optic cables and connectors. A visible laser diode is used to launch light into the fiber. When the light encounters a break or microbend it scatters. The scattered light can be observed emerging from the cable. By using a high power version, faults can be detected up to 10 km from the source. Fiber optic fault locators can also be used as an end-to-end fiber identifier, or with mechanical or fusion splicers to minimize splice losses.

Fiber optic fault locators can be used with both singlemode or multimode fiber and come with a 2.5U and 1.25U universal receptacles designed for connectors with 2.5mm or 1.25mm OD ferrules respectively, such as NTT-FC, AT&T-ST, SC, LC, MU etc. They may be operated in either continuous wave or pulsed mode, which aids in locating faults under high ambient light conditions.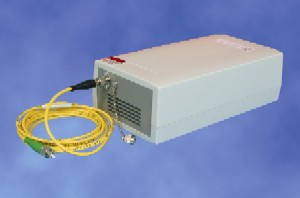 About OZ Optics Limited



Founded in 1985, OZ Optics Limited designs, manufactures and markets fiber optic components for existing and next-generation optical networks and systems based on proprietary technology, trade secrets and patents. OZ Optics' products enable customers to develop optical networking systems that transmit data reliably at increasing data rates. OZ Optics also designs and manufactures handheld test and measurement equipment for the fiber optic market. The Company's state-of-the-art design capabilities enable OZ Optics to rapidly deliver a broad range of high-quality products to meet customer specifications and requirements. OZ Optics has received ISO 9001:2015 certification. For more information about OZ Optics Limited and the products, visit www.ozoptics.com

OZ Optics contact:
Ömür Sezerman

219 Westbrook Road
Ottawa, ON K0A 1L0
Canada
Tel: 613-831-0981 x3309
Fax: 613-836-5089
Toll-free: 1-800-361-5415
E-mail: OSezerman@ozoptics.com