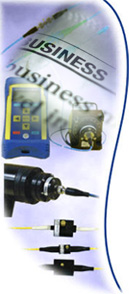 For Immediate Release
Highly Stable Polarized Fiber Optic Source

Ottawa, ON - March 19, 2002
OZ Optics Limited, a world leading supplier of fiber optic products for existing and next-generation optical networks offers for its premium line of fiber optics sources for polarization testing, the Highly Stable Polarized Fiber Optic Source (HIPFOSS).

The source produces light with exceptional polarization, power and wavelength stability, for the most demanding performance testing. HIPFOSS source incorporates thermal stabilization circuitry and built-in isolator to ensure that the signal quality is as pure as possible. Optical power stability is typically less than ±0.005dB under normal operating conditions. The rotatable polarizer in the optical system polarizes the output light to over 40dB extinction ratio. All HIPFOSS sources go through stringent quality control and performance calibration. This care in manufacturing makes the HIPFOSS ideal for the characterization of premium polarization maintaining components.

Sources are available with a variety of connector receptacle options at several wavelengths from 635nm to 1620nm. The standard output power is typically 1mW into a singlemode or polarization maintaining fiber. Higher power sources are available on request.

For detailed specifications and application notes, please contact OZ Optics Limited.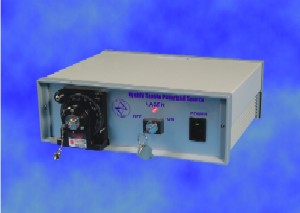 About OZ Optics Limited



Founded in 1985, OZ Optics Limited designs, manufactures and markets fiber optic components for existing and next-generation optical networks and systems based on proprietary technology, trade secrets and patents. OZ Optics' products enable customers to develop optical networking systems that transmit data reliably at increasing data rates. OZ Optics also designs and manufactures handheld test and measurement equipment for the fiber optic market. The Company's state-of-the-art design capabilities enable OZ Optics to rapidly deliver a broad range of high-quality products to meet customer specifications and requirements. OZ Optics has received ISO 9001:2015 certification. For more information about OZ Optics Limited and the products, visit www.ozoptics.com

OZ Optics contact:
Ömür Sezerman

219 Westbrook Road
Ottawa, ON K0A 1L0
Canada
Tel: 613-831-0981 x3309
Fax: 613-836-5089
Toll-free: 1-800-361-5415
E-mail: OSezerman@ozoptics.com