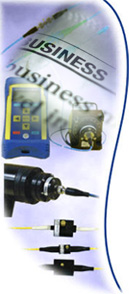 For Immediate Release
Connectors for 80 Micron Cladding Fibers

Ottawa, Canada - May 1, 2002
OZ Optics Limited, a global supplier of fiber optic products for existing and next-generation optical networks, now offers Singlemode and Polarization Maintaining connectors and patchcords with Ultra, Super Angled FC/PC and SC terminations for 80 micron cladding fibers.

These connectors offer high polarization extinction ratios, low backreflection and low insertion losses. The backreflection levels and insertion losses are typically -60dB, 0.6dB for APC connectors, -50dB, 0.4dB for Ultra, Super FC/PC connectors, respectively using 1550nm singlemode fiber. The extinction ratio maintained across a connection is typically 23dB. Connectors are available for 79 to 83 micron. The connectors are field installable.

OZ Optics uses specially designed PM ferrules with tight machine tolerances between the ferrule notch and the notch key to minimize backlash and rotational errors during the PM axis alignment. Patchcords are available either unaligned and rotatable or prealigned and referenced against the connector key for optimum coupling efficiency and extinction ratios. Prealigned PM patchcords maintain polarization better than 23dB when connected together.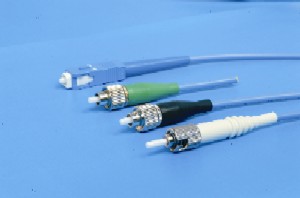 About OZ Optics Limited



Founded in 1985, OZ Optics Limited designs, manufactures and markets fiber optic components for existing and next-generation optical networks and systems based on proprietary technology, trade secrets and patents. OZ Optics' products enable customers to develop optical networking systems that transmit data reliably at increasing data rates. OZ Optics also designs and manufactures handheld test and measurement equipment for the fiber optic market. The Company's state-of-the-art design capabilities enable OZ Optics to rapidly deliver a broad range of high-quality products to meet customer specifications and requirements. OZ Optics has received ISO 9001:2015 certification. For more information about OZ Optics Limited and the products, visit www.ozoptics.com

OZ Optics contact:
Ömür Sezerman

219 Westbrook Road
Ottawa, ON K0A 1L0
Canada
Tel: 613-831-0981 x3309
Fax: 613-836-5089
Toll-free: 1-800-361-5415
E-mail: OSezerman@ozoptics.com