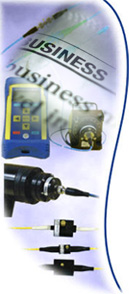 For Immediate Release
Erbium-Doped Fiber Based ASE Light Source

DRAFT RELEASE - Version 1.0

Ottawa, Canada - March 4, 2005
OZ Optics is introducing ASE (Amplified Spontaneous Emission) broadband low coherence light sources for test and measurement. These sources are ideal for spectral measurements and system compliance testing. They also can be used in sensor applications.

A key feature of these new sources is that they do not exhibit any high frequency ripples. Such ripples in the spectrum of other sources degrade sensor performance and make spectral analysis difficult. Our high frequency spectral stability thus ensures better measurements and sensing.

OZ Optics' ASE sources are available with as much as 500mW of output light in either the C or L wavelength bands, or in both. Units with or without flattened spectral response are offered. The output power may be user controlled via an optional variable attenuator. Custom configurations can be built for specific applications. Contact OZ Optics for details.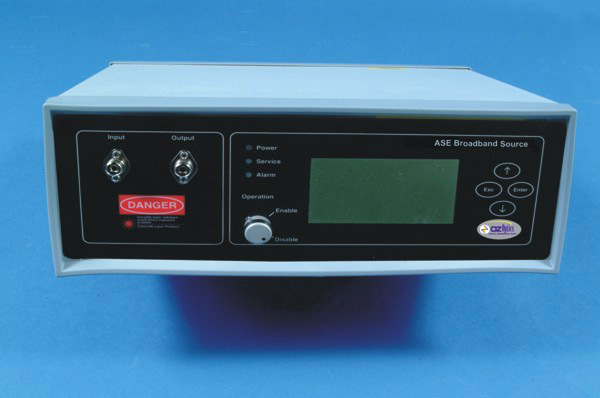 About OZ Optics Limited



Founded in 1985, OZ Optics Limited designs, manufactures and markets fiber optic components for existing and next-generation optical networks and systems based on proprietary technology, trade secrets and patents. OZ Optics products enable customers to develop optical networking systems that transmit data reliably at increasing data rates. OZ Optics also designs and manufactures handheld test and measurement equipment for the fiber optic market. The Company's state-of-the-art design capabilities enable OZ Optics to rapidly deliver a broad range of high-quality products to meet customer specifications and requirements. OZ Optics has received ISO 9001:2015 certification. For more information about OZ Optics Limited and the products, visit www.ozoptics.com



OZ Optics contact:



Ömür Sezerman
219 Westbrook Road
Ottawa, ON K0A 1L0
Canada
Tel: 613-831-0981 x3309
Fax: 613-836-5089
Toll-free: 1-800-361-5415
E-mail: OSezerman@ozoptics.com