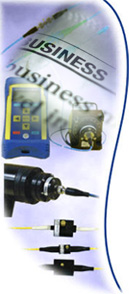 For Immediate Release
Fiber Length Meter

DRAFT RELEASE - Version 2.0

Ottawa, Canada - April 18, 2007
OZ Optics Limited is pleased to announce the development of an optical Fiber Length Meter. The instrument can quickly and accurately measure the lengths of optical fibers from a few millimeters to 500m long, with 2mm resolution and measurement error of less than 0.1% ± 1.5 mm. It is ideal for applications requiring precise and repeatable optical fiber length measurements, such as cable manufacturing and spooling, strain sensing, and fiber interferometry. The system can measure lengths of multimode, singlemode and polarization maintaining fibers, including fibers for non-telecom or visible wavelengths.

The device works by measuring the time for an optical signal to travel along and back through a fiber. Readings are updated once per second to allow continuous monitoring of the fiber length. This allows it to also be used as an optical strain sensor. Readings are communicated to a logging computer via a USB interface.

The optical Fiber Length Meter's combination of accuracy, flexibility, speed and value makes it an ideal addition to a laboratory or manufacturing site. Contact an OZ Optics' sales representative or visit our website, www.ozoptics.com, for more details.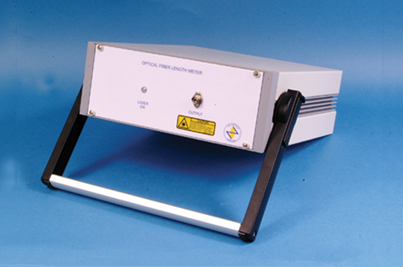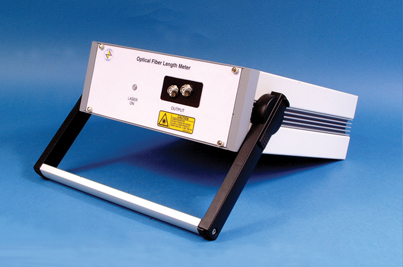 About OZ Optics Limited



Founded in 1985, OZ Optics Limited designs, manufactures and markets fiber optic components for existing and next-generation optical networks and systems based on proprietary technology, trade secrets and patents. OZ Optics' products enable customers to develop optical networking systems that transmit data reliably at increasing data rates. OZ Optics also designs and manufactures handheld test and measurement equipment for the fiber optic market. The Company's state-of-the-art design capabilities enable OZ Optics to rapidly deliver a broad range of high-quality products to meet customer specifications and requirements. OZ Optics has received ISO 9001:2015 certification. For more information about OZ Optics Limited and the products, visit www.ozoptics.com

OZ Optics contact:
Ömür Sezerman

219 Westbrook Road
Ottawa, ON K0A 1L0
Canada
Tel: 613-831-0981 x3309
Fax: 613-836-5089
Toll-free: 1-800-361-5415
E-mail: OSezerman@ozoptics.com