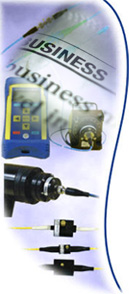 For Immediate Release
Bare Fiber Adapters with Magnetic Clamps

DRAFT RELEASE - Version 1.0

Ottawa, Canada - February 6, 2015
Bare fiber adaptors provide a simple and effective way to use unterminated fibers with commercial receptacles. Simply strip, clean and cleave your fiber and insert into the bare fiber adaptor. They are recommended for power meter connections, temporary system repairs or wherever a quick fiber connection is required.

OZ Optics has recently improved the bare fiber adaptor design to now use a magnetic clamping mechanism. The new design gently yet firmly holds the fiber in place without harming soft acrylate coatings, and is even easier for operators to use. The magnetic clamp applies minimal stress to the fiber, which makes it ideal for PM fiber related measurements, including extinction ratio (ER), polarization dependent loss (PDL) and polarization mode dispersion (PMD) measurements.

Bare fiber adaptors with the magnetic clamp accommodate 250 micron to 400 micron OD buffer fiber. 900 micron OD tight buffer and custom jacket sizes are also available. Please contact OZ Optics for details.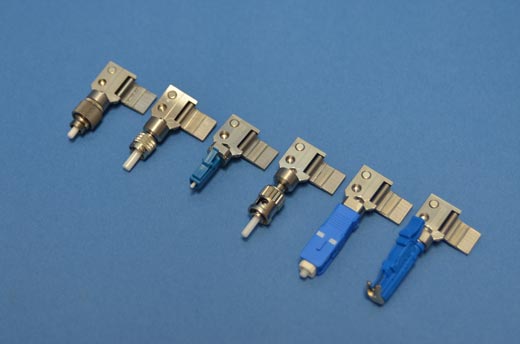 About OZ Optics Limited



Founded in 1985, OZ Optics Limited designs, manufactures and markets fiber optic components for existing and next-generation optical networks and systems based on proprietary technology, trade secrets and patents. OZ Optics' products enable customers to develop optical networking systems that transmit data reliably at increasing data rates. OZ Optics also designs and manufactures handheld test and measurement equipment for the fiber optic market. The company's state-of-the-art design capabilities enable OZ Optics to rapidly deliver a broad range of high-quality products to meet customer specifications and requirements. OZ Optics has received ISO 9001 certification. For more information about OZ Optics Limited and its products, visit www.ozoptics.com

OZ Optics contact:
Ömür Sezerman

(613) 831-0981, ext. 3309
OSezerman@ozoptics.com