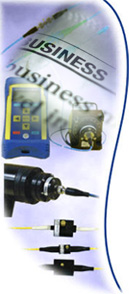 For Immediate Release
OZPEN™ CO2 Fiber Optics Cleaning Unit

DRAFT RELEASE - Version 1.0

Ottawa, Canada - February 6, 2015
Using a patented process, the OZPEN generates and delivers a precisely controlled spray of clean dry nitrogen containing solid carbon dioxide particles (i.e. snow) at high velocity to efficiently remove foreign matter from a surface. CO2 particles strike contaminants on the surface being cleaned, overcoming the force holding the material to the surface and carrying it away. This unique dry process can remove very small particles (< 100 nm in size) without the need for using other wet cleaning techniques.

The OZPEN replaces or augments conventional solvent-aided wiping cleaning techniques which can spread, smear or shed, or redeposit trace residues and particles over critical surfaces. The composite spray efficiently and effectively removes inorganic and organic surface contamination from critical substrate surfaces.

Each OZPEN is equipped with a flexible coaxial tube, spray pen applicator, and foot switch. The basic system provides precision cleaning capability right out of the box and includes all components for precision cleaning apart from the process gases. Contact OZ Optics for further details.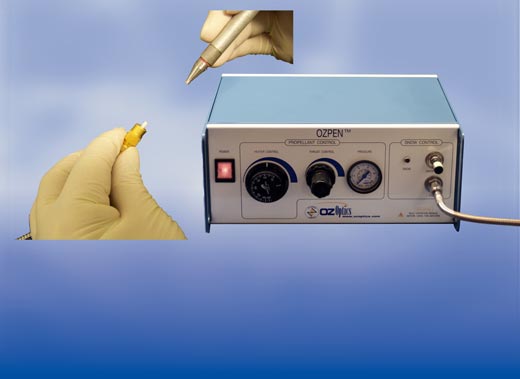 About OZ Optics Limited



Founded in 1985, OZ Optics Limited designs, manufactures and markets fiber optic components for existing and next-generation optical networks and systems based on proprietary technology, trade secrets and patents. OZ Optics' products enable customers to develop optical networking systems that transmit data reliably at increasing data rates. OZ Optics also designs and manufactures handheld test and measurement equipment for the fiber optic market. The company's state-of-the-art design capabilities enable OZ Optics to rapidly deliver a broad range of high-quality products to meet customer specifications and requirements. OZ Optics has received ISO 9001 certification. For more information about OZ Optics Limited and its products, visit www.ozoptics.com

OZ Optics contact:
Ömür Sezerman

(613) 831-0981, ext. 3309
OSezerman@ozoptics.com